Blog
K9 Teams – Perfect Addition to the Fight Against Addiction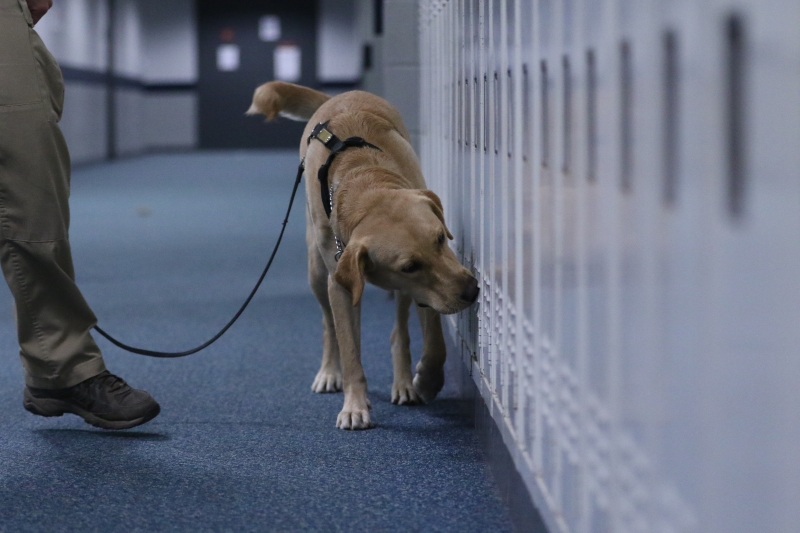 K9 Teams – Perfect Addition to the Fight Against Addiction
Treatment centers across the nation are already taking countless steps to making sure you or your loved one gets sober; however, it sometimes seems that it is not enough - many treatment centers are taking additional impactful steps to making sure you get sober and, more importantly, stay sober through the implementation of K9 narcotic detection teams. As the narcotic epidemic grows, so does the need for additional security within treatment facilities, your home, or business. The implementation of narcotic detection K9 teams are the answer.
The time, effort, and staff needed to ensure your facility is clear of narcotics can be cut in half with the consistent application of K9 teams, not to mention the liability reduction within your facility to ensure more patients get the service they deserve. Addiction is a hard battle for everyone involved. Let 3DK9 and Drug Detecting Dogs be the proactive approach to maintaining your patients or family members sobriety. We are committed in doing our part to stop this opiate epidemic that is destructively affecting so many of our loved ones today. I invite all who seek to maintain sobriety contact us at 855-561-3647 or info@3dk9detection.com so thatwe, together, can help fight this battle against opiate addiction.
Our Drug Dogs, Bomb Dogs, Weapon Dogs, and teams are currently searching the states of Florida: Miami, Fort Lauderdale, West Palm Beach, Orlando, Tampa, and Jacksonville Colorado: Denver, Colorado Springs, and surrounding areas New Jersey: Cherry Hill, Newark, Jersey City, Toms River, Atlantic City, and surrounding cities. Pennsylvania: Philadelphia, Allentown, Scranton, Harrisburg, Lancaster, Pittsburgh, and surrounding areas New York: New York City, Syracuse, and more! To learn how we can sweep your school, home, event, treatment center, sober home, or others please call us today!
---
‹ Back